More rain. Lots of it, forecast for this weekend across the Baltic region. A good time, then, to head for shelter at one of the events listed below.
This week there's a mixture of everything from electro-punk to delta blues, from rally car racing to graffiti-inspired skateboard antics.
For those with certain things on their mind Don Juan swings into Riga on the same evening Miss Bikini 2010 takes off in Tallinn and… sacred music plays in Vilnius. Who was it who said that the further south you head, the hotter the blood? Not this weekend.
---
LITHUANIA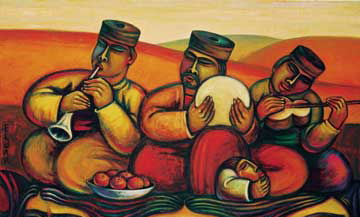 May 14, 7 p.m.
Azerbaijan Music Evening
National Philharmonic, Vilnius
Mugham is a plaintive form of traditional Azerbaijani folk music that creates symphonic poems by blending improvisational playing and classical poetry. This concert features an ensemble of mugham musicians and pianist Farad Badalbili.
---
May 14, 10p.m.
Future Funk Squad
Roller Club, Vilnius
Vigorous remixes for The Prodigy, Unkle and Hybrid form only part of the CV of Glen Nicholls, a UK breakbeat DJ and producer. Much of the rest is taken up by Future Funk Squad, a pumping, club-friendly outfit whose sound is sensual without being too outrageous.
---
May 15, 6 p.m.
Russian sacred music
St John's Church, Vilnius
This is the ongoing sacred music festival's gala concert, with a performance by one of the oldest and most respected vocal ensembles in Russia, the Yurlov State Academic Choir, ironically founded just two years after the revolution in 1919.
www.filharmonija.lt/en/events/12th-international-russian-sacred-music-festival/
---
May 16, 7 p.m.
Dominic Miller
St Catherine's Church, Vilnius
Undoubtedly weary of being a guitarist in the diminutive shadow of the Great Musician Sting, Dominic Miller performs a small-scale set of ballads from his recent Grammy-nominated album, which featured vocals by Placido Domingo as well as Sir Sting himself.
---
Until June 1
Illusion of Inclusion / Inclusion of Illusion
Vartai Gallery, Vilnius
This cryptically-titled exhibition displays work by young Baltic artists. Is the involvement of new artists in the commercial world of the art market really an illusion of inclusion, the gallery asks? To find out, buy a couple of pieces on the cheap and see if you can create the illusion of investment.
---
LATVIA
May 14, 9 p.m.
Talibam!
Nabaklab, Riga
A raucous jazz-noise band from Brooklyn, the mischievously named audio terrorists Talibam! are not an easy listen unless you're out of your head on a six-pack of Coke. This seven-year collaboration between two technical muso maniacs feels like jazz's logical endgame. Support from local band Streets of Sex.
---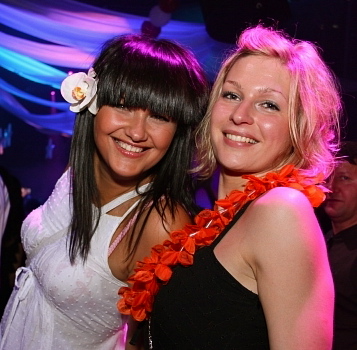 May 14 & 15, 11 p.m.
Discomania!
Godvil, Riga
Godvil, the fiend of Eastern European thump-clubbing, hosts two consecutive nights of totty-disco. There's strict face control, so slap yourself before attempting entry, and wipe your nose.
---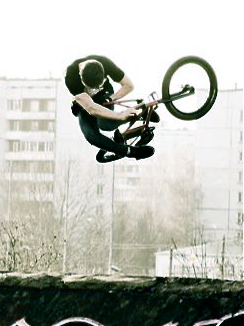 May 15, 3 p.m.
Monster Games
Monsterparks, Riga
Over on Kronu iela is the Baltics' biggest indoor skate park. BMX and skateboard enthusiasts will be circling for Monster Games, an international mix of acrobatics, racing, graffiti and live electro-punk.
---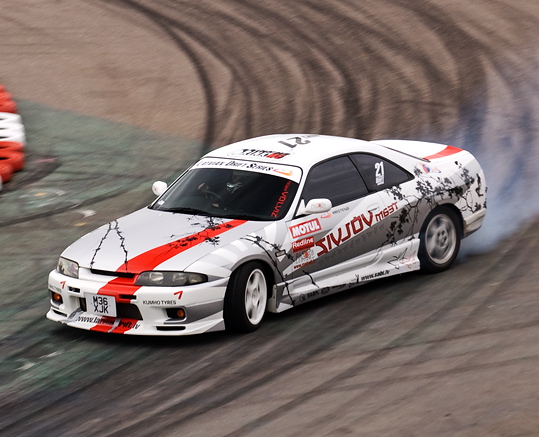 May 15, 7 p.m.
Latvian Drift Cup
Biķernieku Sports Stadium, Riga
The fast and the furious pelt round a track in beautifully evil machines. The fact that just about anyone with a car can join in will raise the likelihood of bone-crunching crashes, ensuring that the event will be a seat-gripping ride for participants and spectators alike.
---
May 15, 7 p.m.
Don Juan
Kino Riga, Riga
Swoon at this sumptuous film production of the 2008 Salzburg Festival staging of Mozart's opera, directed by Klaus Guts, with ballsy British baritone Christopher Maltman in the title role.
---
ESTONIA
May 14, 10 p.m.
HU?
Rock Cafe, Tallinn
Who the hell are HU? Besides being, appropriately, just one letter away from a shocking Russian expletive, they're an Estonian collective specializing in ephemeral electro-pap with dumb melodies. This is Nordic pop lite, but if you're on the right kind of anxiolytic this gig could make for a mesmerizing experience.
---
May 15, 11 p.m.
Miss Bikini 2010
Parlament Club, Tallinn
Billed as a "health and fitness competition", this is really just an excuse for gawping at how the tight and ample can squeeze into skimpy beachwear. The event lasts for six hours, according to the promo materials, so bring some breakfast.
www.clubparlament.com/eng.html
---
May 16, 5 p.m.
Bremen Philharmonic Orchestra
Estonia Concert Hall, Tallinn
The concert hall's final event of the season brings a superb orchestra with a 200-year-old history to Tallinn and features the gutsy German mezzo-soprano Ursula Hesse von den Steinen. On the program: Schubert's "Song of the Spirits over the Waters," Brahms' "Alto Rhapsody and Musica Dolorosa" by Latvia's Peteris Vasks.
---
May 18, 7 p.m.
Un Ballo in Maschera
Rahvusooper Estonia, Tallinn
Looking ahead to midweek, this is where you can replay your personal fantasies about seductive masked balls and flowing costumes. It's also Giuseppe Verdi's opera in three acts, about passion, love, political intrigue and people locked in the labyrinths of life.
---
May 19, 7 p.m.
Red Mouth
Voru House of Culture
If you happen to find yourself way down south in Voru towards the end of the week, you could do worse than suck on a few beers to the sound of Eric "Red Mouth" Gebhardt's Alabama blues. The US Embassy is supporting a handful of gigs around the country, so make the most of this rare regional blast of culture.