Wine bars are the hot new thing in Vilnius, so this weekend's Wine Days festival should go down a treat with the city's burgeoning crowd of winos.
The rather steep entry fee of 40 litai plus may put off some, but just think of all the tastings you'll get.
Elsewhere this coming week, you can be turned into a stork at the Abrakadabra International Magic Festival, be splattered with spittle at the Improtest Festival, or indulge in a war of the sexes at a rollicking performance of "Così Fan Tutte."
---
LITHUANIA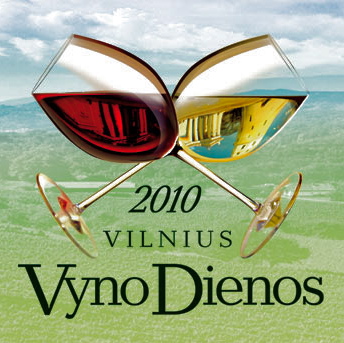 May 21-22, 12 p.m. to 8 p.m.
Wine Days
Contemporary Art Centre, Vilnius
Two days and 2,000 sq m of wine, including presentations, attempts to explain the links with gourmet food and, most importantly, loads of tastings. The event doesn't just showcase the rotgut local vintages that men drink behind bushes, but quality imported stuff too.
---
May 21, 7 p.m.
End-of-Season Concert
Congress Hall, Vilnius
Movie starlet Ingeborga Dapkūnaitė returns to her homeland to act out the role of Joan of Arc in Arthur Honegger's monumental oratorio, as the Lithuanian State Symphony Orchestra gives its final concert of the season. With sopranos, tenors, choirs and actors, there's plenty to dramatize Joan's short life and nasty death.
---
May 21, 8 p.m.
Nina Karlsson
Pabo Latino, Vilnius
A former model and grad from the St Petersburg Conservatory, sweet Nina has invented a name for her style: "sincere jazz". Absorbing elements of jazz, funk, blues and musicals, her tunes are infused by the emotions and images that well up in her soul. On the May 23, she plays the Friedrich Passage in Klaipėda.
http://www.pabolatino.lt/vilnius/
---
May 21, 8 p.m.
Candye Kane
Ramybė Club, Palanga
The blues-and-jazz venue Ramybė is shaking the sleepy Lithuanian coastline awake after the long, hard winter by launching a new season of concerts with the blistering blues of Candye Kane.
She screams, wails and groans, inspiring the Washington Post to write that her voice is "like the Grand Canyon." She's built like it too.
---
May 26, 7 p.m.
AstroGeorgia Ensemble
St Catherine's Church, Vilnius
Georgia's Independence Day is celebrated in Vilnius with the country's mysterious, soul-exploring polyphonic music.
Apart from pure folk songs, expect the performance to haul in African rhythms, jazz, blues and certain elements of Georgian martial arts.
---
LATVIA
May 21, 9pm
Pete Anderson & the Swamp Shakers
Sunny Melody, Riga
An eccentric local with more in common with Bill Haley, Elvis and Sleepy LaBeef than Latvian dainas, hip-swinging, quiff-vibrating Pete is reputedly a walking encyclopedia of American roots music. His "Brass-A-Billy" won Best Rockabilly Album in the 2009 Just Plain Folks music awards, apparently.
http://www.sunnymelody.lv/public/30320.html
---
May 21, 11pm
Potaps and Nastja
Godvil, Riga
Their names may not ring many bells in snobby clubs in the West, but at thump-pumping clubs like Godvil they're so fresh. Superheroes of the klubogentsia, glittering stars of showbiznis, Potaps and Nastja tonight perform a program called "I do not like my brain".
---
May 22, 8pm
Schlager Music Festival
Festival Park, Rezekne
We're going pan-Latvian with this one. You can tell summer's on its way when the beer-swilling schlager festivals start rolling out.
If you can't get enough of this infuriating, thigh-spanking, back-slapping Germano-Nordic folk-pop at Eurovision every year, then swagger over to Rezekne.
---
May 25, 8pm
Michiel Borstlap Jazz Trio
Great Guild, Riga
Dutch pianist Michiel Borstlap has been a key-tinkling star of the European jazz scene for 20 years.
Not only that, he has been a prolific writer of music for films, and he composed the very first opera in Arabic, a well-paid job for the Emir of Qatar in 2006.
http://www.hbf.lv/index.php?&3
---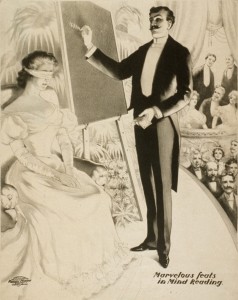 May 27, 7pm
Abrakadabra International Magic Festival
Theatre House, Ventspils
At the end of the month, the imaginatively named Abrakadabra magic festival takes place in a puff of smoke at Kongresu nams, Riga. The warm-up, however, is being held in Ventspils. Expect blood-curdling thrills as the illusionists try out their new tricks in front of an audience for the first time, inadvertently sawing girls in half, pulling alligators out of hats, etc.
---
ESTONIA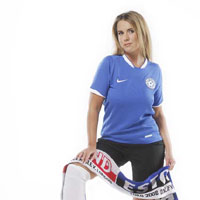 May 21, 7pm
Estonia vs. Finland
A. Le Coq Arena, Tallinn
Since neither team had a hope in hell of going to South Africa (well, what can you expect when you lose 7-0 to Bosnia?), here's a rare chance to enjoy some friendly footie between two old rivals on home turf.
The fact that Estonian football is celebrating its centenary this year should provoke more flag-waving euphoria. Estonia play Croatia at the same arena on May 26 at 9.30pm.
---
May 21, 7.30pm
Improtest Festival
Kanuti Gildi Saal, Tallinn
With support from Estonia's Beggars Farm and Isabelle Duthoit from France, the incomparable Phil Minton of Britain presents his own gut-wrenching form of free-spirited improvisation.
His freeform vocals retch, burp, scream, gasp, mutter, whine, cry, and hum, and he can distort his vocal cords to produce two notes at once. Don't sit near the front.
---
May 21, 8pm
Hortus Musicus
Town Hall, Tallinn
Baroque guitars strum, harpsichords twang and viols whine in sublime harmony as this Estonian ensemble performs early music from the 8th to the 15th centuries. A plethora of Gregorian chant, medieval liturgical hymns and Renaissance music would charm the codpiece off Arvo Pärt.
---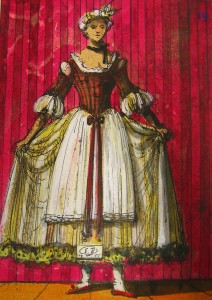 May 22, 7pm
"Così Fan Tutte"
Rahvusooper Estonia, Tallinn
This is your last chance to catch Mozart's rollicking opera in Tallinn before September. The plot, in which three men conspire to test the fidelity of two young women in order to prove that all women are infidels, was considered immoral 200 years ago, and let's face it, it's still a bit controversial.
---
May 24, 7pm
Rufus Wainwright
Nokia Concert Hall, Tallinn
Rufus will feel right at home at this spanking new Nokia-sponsored venue as he promotes his sixth studio album, "All Days Are Nights: Songs for Lulu." The Grammy-winning gay singer-songwriter performs his admirably camp, baroque pop strapped with a resounding emotional heft.