There's probably no weekend all summer that will have a wider variety of music playing in the Baltics than this Friday and Saturday.
The most-famous act is the U.S. rapper Pitbull, probably the most well-known Latino rap act after Cypress Hill, and if you're in Tallinn you can shake your culo to his high-energy, campily gangsta delivery. It will be his only show in the Baltics as part of a month-long tour of Europe, South America and the U.S.
For more serious music fans, there's Lithuania's Tundra Festival which will feature the whole gamut of electronic music over the four-day weekend somewhere in the boondocks, a blues festival in Varnai, Riga Rhythms' top-notch international jazz, a country music festival in Ventspils, and a death metal festival and indie rock festival in Estonia.
Take your pick, it's all there. With the weather supposed to be sunny and warm for the most part in all three countries, if you don't see some live music this weekend, you should see a shrink.
---
LITHUANIA
July 2-6
Tundra Festival
Avilys Lake, near Zarasai
Woodstock for the techno generation? Perhaps. Four days of non-stop electronic music on four different stages in the middle of nowhere in northern Lithuania — the Tundra Festival is not for the weak of heart, especially if rain turns it into a soggy mess.
But the beats and parties and nature means if you're like most people under 30, you'll love it. Tickets: 84 litai (€24) for all four days
---
July 2-3
Varnai Blues Festival
Varnai Regional Park, Varnai
If electronic music isn't your thing, have no fear, the Varnai Blues Festival is here! Bringing acts from the U.S., France and other countries to the tiny town of Varnai in western Lithuania, you can hang with Smokey Joe, the Boogie Boys and all 12 bars over the course of two days.
The festival's been around since 1993 and expect thousands to turn up. Tickets: 60 litai (€17)
---
July 3, 8 p.m.
Melo-M
Ramybė club, Palanga
For something a bit different on the coast, the Latvian cello trio Melo-M will be in Palanga. They don't do chamber music, they rock out. Check the video below of them performing the "Mission Impossible" theme to see what I mean. Tickets: 50 litai (€14)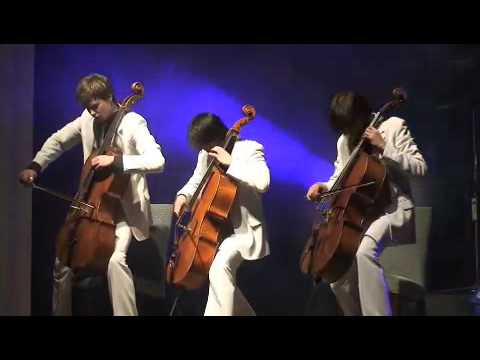 ---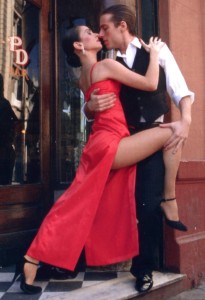 July 4, 8 p.m.
"Maria de Buenos Aires"
Ramybė club, Palanga
Ramybė has all the action on the coast this weekend, with Saturday the operetta "Maria de Buenos Aires" with the lead roles being performed by soprano Ona Kolobovaitė and baritone Eugenijus Chrebtovas, veterans of the Vilnius opera scene. Tickets: 50 litai (€14)
---
From July 6
St. Christopher Festival
Various locations, Vilnius
The seemingly endless St. Christopher Festival, which brings a wide variety of adult-oriented acts including bossa nova, acappella groups and classical quartets starts up on Tuesday with a Lithuanian sacred music choral group. Check out the long list of performances on the website to see which is appealing — it goes on until the end of August. Ticket prices vary by the show.
www.kristupofestivaliai.lt/2010/inner.php?tid=3&ln=en
---
LATVIA
July 1-3
Riga Rhythms Music Festival
Various locations, Riga
Riga Rhythms started Thursday but there are still plenty of acts to see before the last act leaves the stage Saturday.
There is a long list of performers, everything from Cuban torch singer Olvido Ruiz to Italian jazz guitar Antonio Forcione on Friday to American blues freak-out specialists Bill Evans and Robben Ford. Check the website to see which acts you want to see, ticket prices vary by the show.
---
July 1-5
Kremerata Ballet Festival
Various locations, Sigulda
For classical enthusiasts, head to Sigulda this weekend for a series of concerts by groups and soloists at several locations. Ticket prices vary, check the oddly-designed website, which forces you to find out all the information by zooming into a .jpg of the printed event flyer, for more information.
---
From July 2
Organ Music Festival
Dome Cathedral, Riga
Have you ever been to an organ festival? Me either. But if you are going to one, it would be hard to pick a better place to listen to an organ than in the grand Dome Cathedral, which Liszt himself wrote a dedication for after it was installed in 1884.
The first show is Friday at 7 p.m. with Tālivaldis Deksnis and Edīte Alpe on the keys and pedals, and it's free. Check the website for info on the subsequent shows.
---
July 3, 7:30 p.m.
Latvijas Šlāgeraptauja 2010
Reņķa dārzs, Ventspils
Ever wondered what Latvian country-and-western music sounds like? Yes, the music of rural America has a surprisingly large following in the former Soviet Union, as the Latvijas Šlāgeraptauja, a call-in battle of the bands country music contest will show you. You can watch it on LTV 1 or head to the coast to see it in person, and if you've got a cowboy hat and boots feel free to bring those, it'll be like you're back in the heartland. Tickets: 3-4 lats (€4.20-€5.50)
www.bilesuserviss.lv/eng/concerts/muzika/slagermuzika/?concert=69029
---
All summer
Enjoying the beer gardens
Dome Square, Riga
No this isn't an event per se but it's definitely a must-do before the summer ends and the tables and chairs are put inside. One of the few places the Latvians let down their famous steely reserve, you can relax with friends, people watch, chat with the table next to you and enjoy 1 lats pints of beer into the night. Hard to beat.
Bringing a coat is never a bad idea, as even when 30˚C is reached during the day the nights can be surprisingly chilly.
---
ESTONIA
July 2-3
Hard Rock Laager
Vana-Vigala, Estonia
Living in the Baltics states during the economic crisis is enough to turn any mild-mannered local into a raging metalhead, and at Hard Rock Laager they'll be able to take the aggression out in the pit while death metal bands like Rotting Christ, Demonical, Weedeater and Black Cobra thrash it out on-stage. The festival takes place outside the western village of Vana-Vigala. Tickets: 595 krooni (€37) for both days
---
July 2-4
Juu Jääb Festival
Muhu Island, Estonia
The wonderfully-named Juu Jääb Festival, located on the sparsely-populated Muhu Island features a wide variety of lesser-known acts from around the world. This year's incarnation brings the Colombian hip-hop act ChocoQuibtown, Jazzie B from Soul II Soul, the Austrian blues band Paul Zauner's Blue Brass and a multitude of local artists. Should be fun. Tickets: 695 krooni (€43) for all three days
www.piletilevi.ee/est/piletid/muusika/muu/?concert=63501
---
July 6, 6 p.m.
Pitbull
Song Festival grounds, Tallinn
Easily the biggest act playing in the Baltics the next week, expect Pitbull's Tuesday night gig in Tallinn will be high-energy and of course full of the hip-hop/dancehall hits like "Culo" and "Fuego" that have topped the charts in the U.S. and elsewhere.
Lithuanian and Latvian fans will have to make the trip up to Tallinn to see him. Tickets: 200-799 krooni (€12.50-€50)
www.piletilevi.ee/eng/tickets/muusika/klubi/?concert=65859
---
July 3
"Forging the Sampo," Nargen Festival 2010
Naissaar Island
The Nargen Festival puts on a series of classical and choir performances over the course of the year, and this weekend will be a special island performance that would surely impress whoever your date is. The Estonian Television Girls' Choir will be performing the song set "Forging the Sampo" which draws on Finno-Ugric mythology on the densely-forested island of Naissaar just off the coast from Tallinn. The 300 krooni (€18.70) ticket includes a boat ride to and from the island.
http://www.nargenfestival.ee/index_uus.php?keel=2&id=1
---
July 3, 3 p.m.
Schilling-Ilusa Festival
Song Festival grounds, Tallinn
Estonia lives up to its tradition of getting the most Western indie rock bands to play of the Baltics with the Schilling-Ilusa Festival on Saturday. The headliners Antarctica and The Queen's Head managed to make it all the way from Australia (Antarctica will play on July 7 at Klub Depo in Riga, too). Music starts at 3 p.m. and goes until dawn. Tickets: 250-500 krooni (€15-€30)