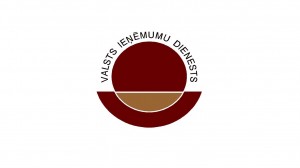 RIGA — Three employees at the Latvian State Revenue Service's IT department will be reprimanded for negligence on the job after tax data was illegally downloaded when Ilmārs Poikāns discovered a "hole" in the website's security system.
Poikāns, 31 of Riga, was arrested in May and has since confessed to the action and is awaiting trial. The hole in the security system, which Poikāns told Baltic Reports was easily accessed using simple direct URL, existed from the end of 2007 until Feb. 4, 2010 during which time an estimated 7.4 million documents, equaling 120 gigabytes of data, were downloaded from the site, including income statements and tax declarations of public officials, bureaucrats, and businesses.
Data shows that top executives of the municipal companies received huge monthly salaries — 4,000 lats (€5,700) and higher — while enormous bonuses, including 16,000 lats (€22,500) to Riga Heat CEO Āris Žīgurs last March, went out the door all while regular employees took wage reductions in light of budget cuts. This caused a firestorm of indignation in Latvia, with hundreds protesting in support of Poikāns and making the mild-mannered computer programmer one of the most famous people in Latvia.
In the meantime the State Revenue Service is taking disciplinary action against IT department personnel for allowing the breach under their watch.
IT department head Iveta Bērtulsone and employees Viesturs Skils and Juris Stumps will have their salaries reduced 20 percent for six months and three months respectively for not ensuring the security of the system. Interestingly neither of the three will be fired, though.
This article is free to view. To read Baltic Reports' subscription-only articles, click here.